Transportation with comfortably & safety
VAN Transportation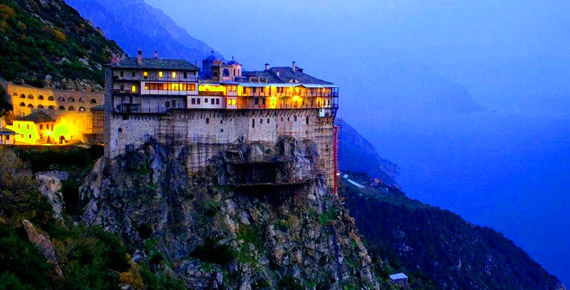 Excursion with luxury VAN
VAN Transportation
Excursion / Transportation to Mount Athos (Halkidiki - Macedonia)
Your excursion / transfer starts at the point you have chosen for Mount Athos. It is about 650 kilometers from Athens and is an excursion that will surely leave you completely satisfied.
Mount Athos is a self-governing part of the Greek State, located on the Athos peninsula of Halkidiki, Macedonia. It includes the Twenty Holy Monasteries, their accessories and various shops and services. It is unofficially designated as an "Autonomous Monastic State". Since 1988 he has been on the list of World Heritage Sites.
It is considered one of the most important parts of Europe and the Eastern Church because of its great national, historical, religious, secretarial and cultural value.
Women's access is forbidden, but any man can enter Mount Athos as long as he has a written permission, the so-called Promenade.
Contact us if you would like to combine other sites with this excursion.
Our drivers are professionals with extensive driving experience to make your transportation safe and responsive. All safety rules are followed as far as seat belts are concerned and child safety seats if required.
We pay particular attention to safety and consistency but at the same time to luxurious travel to and from the point you have chosen.
WE PROVIDE SAFE AND QUALITATIVE TRANSPORTATION SERVICES IN A PERSONAL APPROACH!
Safe Transportation
We safely transport you to any destination you want!
7 days a week Service
VAN Transportation can meet your needs 7 days a week, 365 days a year.
Comfort & Safety
Our vehicles have mobile phone system, seat belts, ceiling display, mini fridge
Privileges
We transport you to your destination at very affordable rates!
Consistency and Responsibility
It is one of our goals and we follow it faithfully.
Luxurious Transportation
Our customers are transported in luxurious vehicles!
Professional Drivers
Our drivers are professionals with a great driving experience!

All of our cars are equipped with free Wi-Fi