Transportation with comfortably & safety
VAN Transportation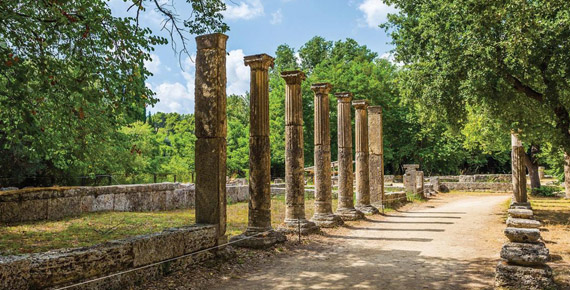 Excursion with luxury VAN
VAN Transportation
Excursion / Transportation to Ancient Olympia (Peloponnese)
Your excursion / transfer starts at the point you have chosen for Ancient Olympia. It is built at the foot of a mountain, in the valley where the Alpine river flows. Ancient Olympia is one of the most popular destinations in Greece and one of the most powerful names in the world.
Olympia, was the most glorious sanctuary of ancient Greece dedicated to Zeus and was the birthplace of the Olympic Games. The first races were held in 776 BC. Celebrations were held every four years, until 393 AD.
In Ancient Olympia it is worth exploring the impressive ancient buildings and the museum and seeing ancient exhibits such as:
- Hermes of Praxiteles, one of the most famous ancient statues.
- Niki Paionion, one of the masterpieces of ancient Greek plastic.
- The sculptural decoration of the Temple of Zeus, one of the most beautiful ensembles preserved by ancient Greek art.
Contact us if you would like to combine other sites with this excursion.
Our drivers are professionals with extensive driving experience to make your transportation safe and responsive. All safety rules are followed as far as seat belts are concerned and child safety seats if required.
We pay particular attention to safety and consistency but at the same time to luxurious travel to and from the point you have chosen.
WE PROVIDE SAFE AND QUALITATIVE TRANSPORTATION SERVICES IN A PERSONAL APPROACH!
Safe Transportation
We safely transport you to any destination you want!
7 days a week Service
VAN Transportation can meet your needs 7 days a week, 365 days a year.
Comfort & Safety
Our vehicles have mobile phone system, seat belts, ceiling display, mini fridge
Privileges
We transport you to your destination at very affordable rates!
Consistency and Responsibility
It is one of our goals and we follow it faithfully.
Luxurious Transportation
Our customers are transported in luxurious vehicles!
Professional Drivers
Our drivers are professionals with a great driving experience!

All of our cars are equipped with free Wi-Fi